If you want to get fit in your own home gym, let us assemble your new exercise equipment. You won't have to worry about properly setting it up, because our technicians have assembled countless pieces of fitness equipment including Sole, Proform, Epic, Life Fitness, Precor, FreeMotion, and Livestrong, among others. Go ahead and do some stretches; we'll have your gym set up promptly.
Trusted Delivery Service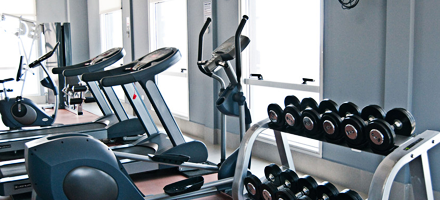 Exercising in your own home may be more comfortable for you than getting a gym membership. If that's the case, we'll deliver the equipment you need right to your home.
Our professional technicians have assembled and installed thousands of pieces of fitness equipment, including treadmills, elliptical machines, exercise bikes, and countless others. We've provided our services throughout the Tri-State area (New York, New Jersey and Connecticut), and offer quick delivery, professional assembly, and courteous customer service at a low cost. Call us today to schedule an appointment at 845-818-0068.








Treadmills and other running equipment are some of the most complicated fitness machines, and assembling these without the assistance of professionals can be a frustrating and even dangerous task. We highly recommend you call our experienced technicians before attempting a solo installation. We have very flexible hours and regularly travel throughout the Tri-State area to provide our services so distance should not be an issue. Call (845-818-0068) or email (tristatedeliveryandassembly@gmail.com) today.
Some (not all) of the counties we serve, include: Dutchess County, Orange County, Putnam, Rockland, Ulster and Sullivan counties, Westchester and the Bronx.
In New Jersey, we regularly provide services to Sussex, Passaic, Bergen and Hudson County, as well as Essex County, Morris and Union Counties.
In Connecticut we serve Fairfield County. Please call to arrange travel to other areas (we are very flexible).
Home fitness equipment is a great addition for your household, but don't be caught off guard when it comes to putting it all together. Call for assistance today and we will be happy to schedule a visit.