Experience The Cinema At Your Home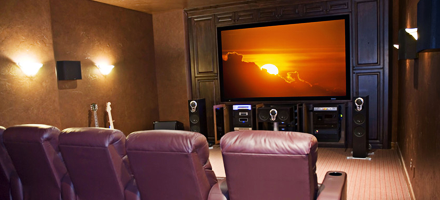 Whether it's a TV stand assembly, wall mounting, in-wall, ceiling speaker installation, wire management, or component hook-ups, we at Tri-state Delivery and Assembly do it right and make it look easy. You won't have to wait long before you can have your buddies come over to watch a ball game championship on your new 4K screen or enjoy the next superhero film with the kids, completely immersed in 7.1 surround sound.
First Class Viewing
Watching HD movies at your home theater almost feels like attending a premiere night. Bring a big bowl of buttered popcorn and enjoy the perfect movie experience.