TECHNICIANS NEEDED! GREAT PAY AND FLEXIBLE SCHEDULING.
Easy as 1-2-3!
We offer delivery, assembly, and repair services for:
Tri-State Delivery and Assembly has been providing World Class Service to the community for over 10 years. We have specialized experience in delivery, assembly, and removal of fitness equipment, furniture, backyard playsets, BBQ Grills, Trampolines, Sheds, Portable Basketball Systems, game tables, and much more.
We provide this work on a daily basis for some of the largest retailers in the world. Companies like Amazon.com, Dick's Sporting Goods, Costco, Walmart, Toy's R Us/Babies R' Us, Lowe's, Home Depot, and more trust us to set up their valuable equipment and have continued to utilize our expertise because we consistently exceed our client's expectations.
Our business has grown consistently, with minimal promotion, due to the quality of our work and the expertise of our technicians. Now we are opening up our business to you so that we may provide you with overwhelmingly superior service.
We have the knowledge and expertise to take on any task–large or small. More specifically, our specialized experience leaves us especially prepared to take on large projects that other "handymen" struggle with. We do these jobs every day–for some of the largest suppliers in the world–so we are prepared to give your home the same professional service. We possess speed, precision, accuracy and efficiency that our competition simply cannot compete with (not to mention prices). We are available 7 days a week so call us today to discuss how we may best serve you: 845-818-0068
If you are still undecided, read below for some more detail of our specific work experience:
FLASH™ Essential Delivery Services (COVID/Pandemic Response)
Tri-State Delivery and Assembly has introduced a new same–day, outdoor delivery service, effective Friday 3/20/20.  
FLASH™ Hotline – Call 845-818-0068 and choose Option 1
Flash™ Delivery is a safe and secure option that provides customers with access to ANY item available for sale, in any store that is still open for business, without the need to leave your home.  Simply make your purchase online and choose the PICKUP IN STORE option. We will take it from there! Not able to get online? With our SHOPIT4U option, just provide us with your shopping list, the pickup location, and we will pick the items, make the purchase, and deliver your items in a flash!
FLASH™ Email – orders@tristateda.com
FLASH™ Delivery allows you to purchase the essential items you need and have them delivered to the designated area of your choice, outside your home.
Unlike standard delivery services, FLASH™ will provide the following benefits:
Safe, secure option to get the essential items you need today.
No minimum purchase amount for delivery.
Same-day service.
Pricing well below standard delivery.
The flexibility to schedule your outdoor delivery for any day you wish.
The ability to purchase items without visiting the store.
Outdoor delivery that does not require you to schedule a time window or waste your time waiting for a designated time window.
Customers will still have the option to schedule a regular room-of-choice delivery/assembly, using our standard delivery options.
We understand this is a unique and delicate situation for all of us and we are here to help.
FLASH™ Website – tristatedeliveryandassembly.com
Call or email today to schedule your FLASH™ delivery and stay safe in your home!
FLASH™ Hotline – Call 845-818-0068 and choose Option 1
Big Backyard, Gorilla, Cedar Summit, Backyard Discovery, and more.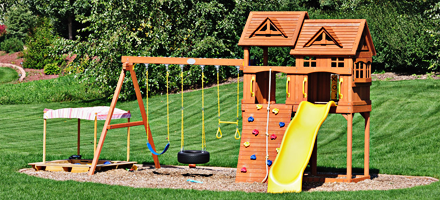 We are not going to be modest about this…Tri-State Delivery and Assembly is the best playset installation company, period.
We have been assembling play sets for years and we know the business, the pieces, the parts, the models, the manuals, and the safety precautions. We've got it down to a science. Throughout the years, we've identified several crucial areas where we believe we outperform the rest:
Safety
Family comes first. Nothing is more important than the safety and security of your family, especially your children. When we deliver and assemble a brand new Gorilla or Big Backyard play set (among others), we know that it is going to be home to many fun days for a young child and we don't take that lightly. Every single one of our technicians are handpicked to provide the utmost safety precautions and we have strict procedures for ensuring structural durability and eliminating potential hazards (loose screws, splinters, and choking hazards).
Efficiency
Because we have performed thousands of assembly jobs over the years, we have the process down to an efficient science. While other companies will have people lumbering around, reading manuals, discussing processes, our professional playset technician already has the entire situation mapped out to ensure a quick, safe, and efficient assembly. This type of regularity and consistency allows us to get the job done quicker than most, at a higher rate of excellence, which allows us to keep costs down for our clients.
Pride in our Work
We've been in this business for a long time and we know that other assembly companies often view their customers as a quick way to make a buck. We believe this to be a fundamental flaw. We are craftsman, and our craft is providing beautiful additions to family homes. We take pride in this, knowing that a skillfully performed job will add value to our client's lives and homes. It makes us feel good so we love what we do.
To discuss how we can help you make your home more beautiful, call us–we'd love to hear from you: 845-818-0068
Treadmill, Elliptical and Home Gym Set Ups
Don't break your back trying to get in shape, Call Us!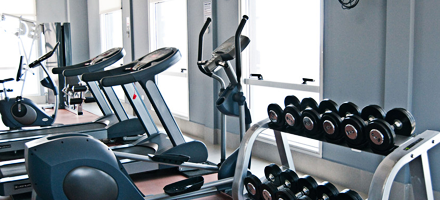 Did you order some home fitness equipment only to realize you have no idea how to put it together? It happens all the time and that is what we are here for! We are one of the most experienced and reliable fitness equipment installers in the country, working with brands like Sole, Nautilus, Schwinn, and Proform on a daily basis.
Call us to discuss your needs at 845-818-0068.
Fitness equipment is an excellent addition to any household. In today's culture of fitness fads, gym memberships, and diet plans, having some exercise machines in the home can save time, money, and help you maintain your overall good health. However, large gym equipment can be a tremendous burden to get set up in your home. Getting it delivered to your house can even be difficult. That's where we come in, at Tri-State we have been performing in-home assembly and delivery of treadmills, elliptical machines, bikes, and more for over a decade and we regularly work with some of the most sought after brands in the industry. We retain this business because we consistently out-perform other companies in our field. We are now offering this service directly to you! Please don't hesitate to call or e-mail us today so we can discuss how me may serve you best.